Chuck Lucius was born and raised in Moorhead, Minnesota. He grew up in a family where his father worked as a traveling wholesaler for Continental Insurance Company and his mother worked as a bookkeeper. At age 16, Chuck spent his summers working over 70 hours a week as a heavy equipment operator. He worked across the Upper Midwest on the Soo Line and slept in railroad bunk cars at nights. It's during this time in his life that Chuck developed his work ethic that he prides himself on to this day.
After graduating high school in 1966, Chuck enrolled at North Dakota State University. During his time at NDSU, Chuck majored in psychology and joined the Air Force ROTC program. Following his graduation from NDSU in 1970, Chuck left for pilot training with the United States Air Force. He served in the Air Force during the Vietnam War, where he flew T37s and T38s for a year and then C130s for four years. For a young man at that time, that was something ‒ an experience, a dream. That power changed Chuck. It helped him realize what he was capable of achieving and taught him lessons about freedom and independence that still guide him today.
In 1975, after serving in the United States Air Force, Chuck began his career in the insurance industry with Prudential Life Insurance Company. He successfully served in the field and in numerous leadership roles, including estate planning specialist, director of advanced marketing and director of fee-based financial planning. Chuck also served as managing director overseeing the leading Prudential Agency in Minnesota, earning Prudential's highest honors as the recipient of the President's Citation Award. Over the course of his career, Chuck has attained the following designations: Series 7, 24, 63, 65 as well as CLU®, ChFC®, CFP® and a master's degree in financial sciences (MSFS).
In 2001, Chuck began his tenure as president and principal of a carrier-owned insurance marketing organization. Under his leadership, the organization grew to become an industry leader, expanding from a group of 15 professionals to a team of more than 150 professionals and more than 200 registered representatives. Annual premium soared under his leadership, and a wealth management business model was created which included fixed annuities, securities, long-term care and life insurance divisions, as well as a top-tier practice management program. He earned a reputation for operational excellence.
Chuck co-founded Independent Brokerage with his wife, Tami, in 2005. They later changed the name to Gradient Insurance Brokerage, Inc. and formed Gradient Financial Group, LLC and its member companies. Chuck's oldest sons, Brian and Nate, have large leadership roles within the company, and he hopes his youngest sons, Chaz and Cruz, will follow in the family tradition and work at the company in the future.
Today, Gradient Financial Group offers a diverse portfolio of products and services, including insurance products, investment advisory services, asset management, securities, non-biased case support and tax strategies, and compliance services. They also offer a full-service creative design firm and the proprietary KonnexME technology platform. Chuck and Tami also founded the Gradient Gives Back Foundation in 2009.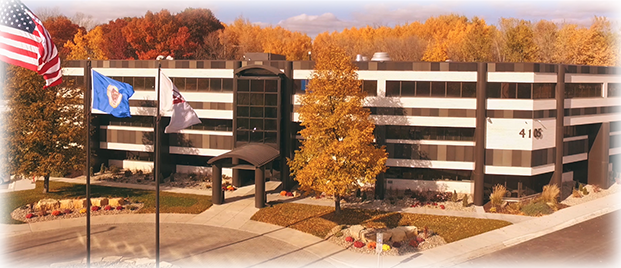 In his role as CEO of Gradient Financial Group, Chuck provides the vision for the cutting-edge platform of products and services available to independent financial professionals. He also serves on numerous insurance company leadership councils.
Chuck is a sought-after knowledge leader from insurance carriers and associations, where he is often chosen as a keynote speaker for industry events. He actively spends time furthering his industry knowledge to continue the growth of Gradient Financial Group and its member companies.